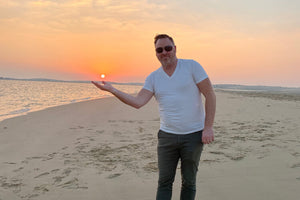 Travis York
Why I joined Seaav?
I am involved in team Seaav because it's a purpose-driven brand led by an impressive young entrepreneur who I enjoy collaborating with.
About
Travis is an investor and creative entrepreneur bringing his entrepreneurial spirit to a wide range of business ventures over his 20+ year career. He is the Founder and CEO of York Creative Collective - a privately-owned portfolio of creative ventures working together to maximize their growth potential. All brands and businesses are connected by a shared focus on quality, craft, and authenticity.
Travis is the CEO of GYK Antler, an independent, midsized marketing agency representing a diverse roster of clients that serves as the growth engine powering the collective by providing creative marketing services to both its brand clients and ventures. He is also the co-founder and CEO of content and video production company, Big Brick; advisor and investor to Iron & Air Media, a premier moto enthusiast platform; a co-founder and Executive Chairman for YORK Athletics Mfg., a family-owned DTC performance footwear company designing sportswear for athletes since 1946.; an adviser and investor to Noble & Cooley Drum Co., a historic, premium drum manufacturer that handcrafts drums for the world's leading drummers since 1846.; and an advisor and investor in TorchPro, a sports media company committed to changing the way fans and athletes interact, inspiring greatness by igniting those looking to gain an edge.Born, raised and settled in New Hampshire, Travis is extremely active within his community. He has a Bachelor of Science in Mass Communications-Advertising from Boston University.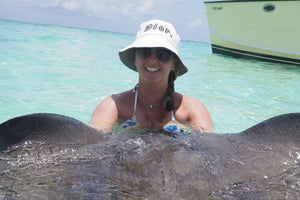 Kathryn Potter
Why I joined Seaav?
I'm serving as an advisory board member for Seaav because I believe in their mission of creating quality athleisure wear while addressing the critical issue of plastic waste in the ocean and donating a percentage of profits to We the Reef.
About
Kathryn, a partner at Travel Factor Communications, has been active in the lodging industry for more than 30 years, including spearheading some of the top marketing and communications initiatives for the industry during her tenure at the American Hotel & Lodging Association.
As a co-founding principal of TFC, Kathryn assists management companies, independent properties, and suppliers to the industry with a broad range of communications tactics, including creating effective PR and marketing strategies, providing expert crisis communications counsel, strengthening distinctive branding, and enhancing customer service.
She launched the first women's lodging forum for hospitality professionals to connect and gain career momentum. In addition, she led an industry sustainability initiative that included creating guidelines, return on investment metrics, best practices, and a partnership with TripAdvisor.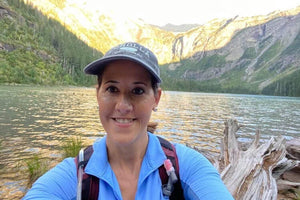 Ethel Anderson
Why I joined Seaav?
I was very impressed with the company founder, Mckenna and her enthusiasm behind the mission- 'makes waves not waste'.  I'm thrilled to have found such an amazing company with a bright, young, dedicated and driven leader like Mckenna at the helm of the brand and the future of the company. The company and brand are already capturing an incredible amount of traction in the athleisure space and I'm encouraged by the growth and potential of Seaav.
About
Ethel has over 25+ years of international business experience ranging from global product marketing, alliance management to strategic GTM planning into Europe and Latin American markets. Ethel now leads strategic initiatives within Google Cloud helping retailers with digital transformation initiatives involving everything from data analytics, data monetization to AI/ML strategies using Google Cloud technology. 
Ethel's educational background includes a Bachelor of Business Administration and Marketing from ESIC Business & Marketing, Madrid, Spain and a MBA International Executive Masters in Business Administration from ESCP Europe, Business Management School, Madrid Spain.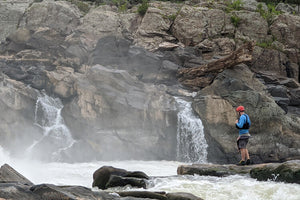 Matt Polak
Why I joined Seaav?
I have spent much of my life on the water and am actively involved in different organizations that focus on improving the environment. Seaav is different. Its founder's innovative business approach blends award winning design with the important mission to remove plastic from our waterways and reduce emissions associated with legacy polyester manufacturing processes.
About
Matt is the Founder & CEO of Picnic Corporation, a venture-backed cybersecurity serving enterprise customers. Matt is a subject matter expert in intelligence collection, having spent his career applying these skills to intractable growth and competitive strategy challenges for Fortune 500 customers. Matt's extensive experience and expertise in the field of human intelligence inspired Picnic's creation as a means to protect people from open-source intelligence gathering by hackers.
Prior to founding Picnic, he was the founding partner of BroadBranch Advisors where he directly supported over $200B of successful M&A transactions in over a dozen industries ranging from cybersecurity to life sciences. Early career roles included working in investment banking and as an intelligence analyst. Matt holds dual MBAs from the UCLA Anderson School of Management and Escuela de Negocios de la Universidad Adolfo Ibáñez (Chile). He received his BA in International Affairs from James Madison University.
Dylan Deggenaro
Why I joined Seaav?
Since I was young, I've been captivated by our ocean's incredible sea life and creatures. It's heartbreaking to witness species on the brink of extinction, struggling in this new plastic-filled environment. That's why I admire the real change Seaav is making by removing plastic from our oceans, giving our marine life a chance to thrive again.
About
Dylan is a 23-year-old living in Boston. He owns and operates Instagram pages that have amassed over 10 million followers. As the CEO and Founder of his own media company, he specializes in all things Instagram.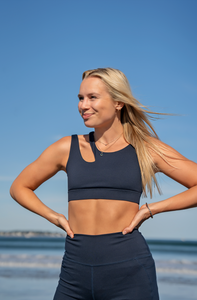 Mckenna Haz
CEO + Founder
I'm Mckenna Haz, the CEO and Founder of Seaav, a sustainable athleisure company dedicated to making waves, not waste. With a passion for combining fashion and eco-consciousness, I've set out on a mission to redefine the athletic apparel industry.
I earned my degree in Advertising and Integrated Communications from Quinnipiac University in '21, where I also pursued a minor in Entrepreneurship and Small Business Management. Balancing academics with my love for sports, I proudly competed as an NCAA Division One rugby athlete during my college years.
Inspired by my entrepreneurial spirit, I took the leap and launched Seaav right from my dorm room. Fuelled by a deep-rooted appreciation for the environment, I strive to create sustainable, high-quality athleisure wear that allows individuals to look and feel their best while supporting our ocean clean up initiatives.
Beyond the world of business, you can often find me embracing the great outdoors. Whether it's soaking up the sun at the beach, skiing down the slopes, or hiking along scenic trails, I am fueled by the beauty of nature.
Join us on this journey to #makewavesnotwaste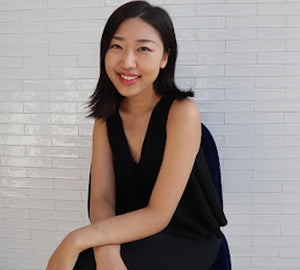 Maeum Han
Lead Designer
Why I joined Seaav?
I naturally love the aquatic hues and patterns of water waves. It gives me a sense of healing and calmness. The waters allow my creativity to flow.
About
Maeum is Seaav's lead designer. She holds degrees in Fashion Apparel Design from New York's Fashion Institute of Technology and Fashion Merchandising and Retail Management from LIM College.
Maeum works as a designer at Gottex. She also serves as an assistant designer at Sea New York, known for its urban aesthetic. Maeum gained valuable industry insights through her internship at Jill Stuart International.
With a passion for fashion, Maeum combines her design skills and merchandising knowledge to create captivating collections for Seaav.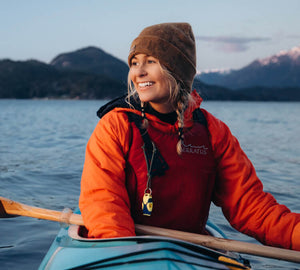 Annie Macintosh
Social Media Manager
Why I joined Seaav?
I'm passionate about protecting the world's natural spaces, and am a longtime supporter of Seaav's sustainably focussed, beautiful activewear. In my free time, you can find me skiing, sailing, cooking for her friends and family, or traveling to wild new places.
About
Annie is a wearer of many creative hats based in Vancouver, British Columbia. After graduating from the University of Victoria, she went on to pursue her MA in Counseling Psychology, and currently works merging two of her passions: Fostering communities for values-aligned brands and creating digital media. Annie was born on a small island off of the West Coast, and has always felt deeply connected to the ocean as a symbol of both a sense of home and peace.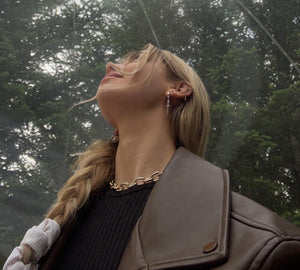 Sarah Emig
Ad's & Marketing Specialist
Why I joined Seaav?
I believe fast fashion is not hot, and loves supporting sustainable resourcing of clothing, as well as a more healthy way of living (emotionally as well as physically). The ocean is a vital part of our ecosystem and something we should all strive to learn and care more about.
About
Sarah is an ads and marketing specialist at Seaav and in her spare time loves DJing, fitness and travelling.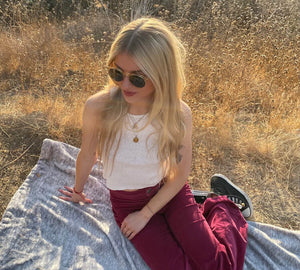 Emma O'Rourke
Email & SMS Marketing Manager
Why I joined Seaav?
I love being part of a brand that takes a stand against fast fashion and takes sustainability seriously. You'll find nothing performative here – from the progress we've already made to the plans that will be implemented in the future, Seaav strives for honesty and transparency so you can truly feel good about each purchase and the impact it has on our oceans.
About
Emma is LA based and has been an email and SMS marketing manager and copywriter for 3 years. She recently received her MBA from Cal State Los Angeles and has a strong love for writing. During her free-time, she enjoys staying active and spending time with her friends and family.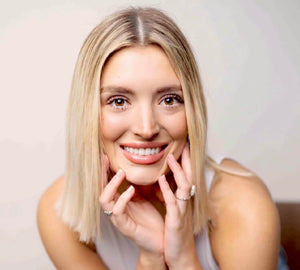 Indyia Vierra
Social Media Manager
Why I joined Seaav?
The ocean holds a special place in my heart. It is a vast, breathtaking ecosystem that provides us with immense beauty, resources, and inspiration. It's a reminder of our interconnectedness and the need to protect and restore its delicate balance.
About
Hi y'all my name is Indyia and I am a social media manager for Seaav based in Austin, TX, I thrive in the dynamic world of digital marketing, bringing brands to life through engaging social media strategies. With a passion for influencer relations, I specialise in creating meaningful connections between brands and influencers to amplify their reach and impact.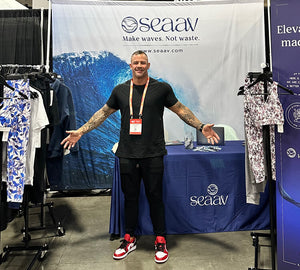 Dave Derosa
Head of Sales
Why I joined Seaav?
When approached with this opportunity, not only to be part of an amazing brand, but to be part of something even bigger than that to help the environment, I couldn't pass it up.  One of my many passions is to see a cleaner and safer environment not only for us, but for future generations to come.  At Seaav we are making waves, not waste!!  
About
My name is David DeRosa and I am the Head of Sales for Seaav. I have been in the retail industry for nearly 2 decades specialising in sales, merchandising, planning, operations, and buying. I enjoy all aspects of the retail world, love to develop and build new businesses from the ground up and am driven by results. I enjoy training with my wife and competing in bodybuilding competitions in my spare time.  My wife and I also love spending whatever spare time we have on the beaches of South Florida soaking up the sun and relaxing.  I am also a father of 4, 3 boys and 1 girl that have been the lights of my life for the last 26 years.  Long term goals are to see the success of Seaav throughout the country, helping to clean up our oceans and eventually build a successful training business with my wife.
MAKE WAVES NOT WASTE
Do good and look good with Seaav.
Shop Now