About
We don't buy plastic bottles—we wear them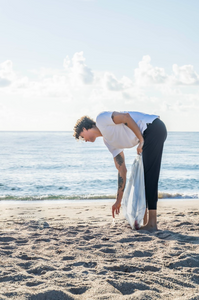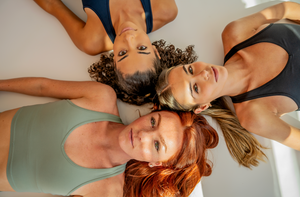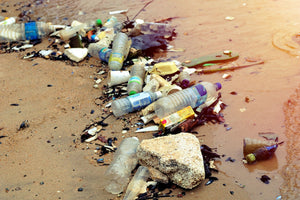 Athleisure
But make it sustainable
If you're anything like us, looking good when you sweat isn't enough—you want to do good, too. Whether you're hitting the gym, hiking a mountain, or getting your daily dose of vitamin sea, we can help. Meet the athleisure wear that's made from plastic bottles. Meet Seaav.
Here's the problem
Over 52 million tonnes of polyester garments are produced every year. Because it's made from non-renewable resources, virgin polyester is responsible for 40% of the fashion industry's emissions.
THE SEAAV DIFFERENCE
We think virgin polyester is a beach.
We see a future for activewear without virgin polyester. A future that's more responsible and sustainable. So, we make every Seaav garment with recycled polyester, which reduces emissions by 75%, water use by 90%, and energy use by 50%—and we're always learning how we can do better.
WE SEA A VISION
Seaav is our shorthand for "seaing" a vision—a vision for the future, one without single-use, ocean-bound plastics.
Our Partners
How we're creating a better future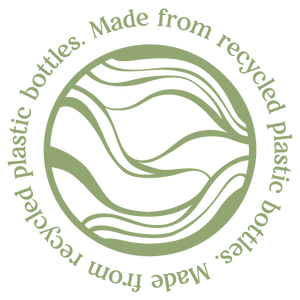 We make our activewear from plastic bottles.
Wicking, heat regulating, odor controlling—that's the performance of every Seaav garment. Every Seaav garment is made from at least 80% recycled plastic bottles—that's as many as 20 bottles in our bestselling ankle leggings. Thanks to our partnership with Repreve.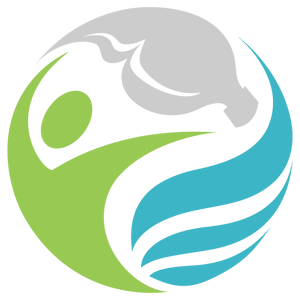 We clean one pound of plastic from our shorelines for every purchase.
Every minute, one garbage truck of plastic enters the ocean. Every minute. We partner with The Plastic Bank to divert that plastic to collection facilities around the world.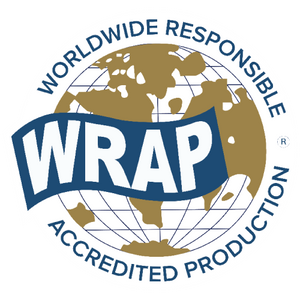 Our textiles are made from recycled materials in our facilities in Indonesia & Vietnam.
 It is accredited by the Worldwide Responsible Accredited Production Certification Program. This certification guarantees fair wages, safe and healthy conditions, and zero forced or child labor.
We donate 1% of our profits to We The Reef.
According to the National Oceanic and Atmospheric Administration, an estimated one billion people worldwide benefit from the ecosystem services coral reefs provide. We package our leggings in compostable mailers.
We're a member of noissue's Eco-Alliance, a community of businesses and brands who opt for sustainable packaging, like our biodegradable bags. Plus, with every package we buy through noissue, they plant a tree in the name of global reforestation. We like to think it's a win-win.
MEET THE FOUNDER
Ocean lover and athlete
When you're born and raised on an island, the ocean is your home. For our founder, Mckenna Haz, the ocean isn't just her home—it's been her mission since she was 12 years old when the Fukushima earthquake sent waves of waste from Japan to her local shorelines on the West Coast of Canada.
Years later, while majoring in Advertising & Integrated Communications and minoring in Entrepreneurship & Small Business Management, Mckenna married her mission to clean up the ocean with her athletic career as an NCAA rugby player to found Seaav from her dorm room.
Since then, Seaav has taken on a life of its own. As a proudly women-owned business, we've diverted over 280,000 plastic bottles from the ocean, we upcycle plastics into every garment, and we donate 1% of our profits to We The Reef. And for Mckenna? This is just the beginning.
HEY, CUTIE!
Saving the ocean looks good on you!
Tag us on instagram @seaavision and #MakeWavesNotWaste